The simplest way to track your net worth

An app that puts your privacy first.

Easy to Start
Just enter the quantity of your stocks and crypto: their value is tracked automatically. Update the value of your other assets, like bank accounts, mortgage etc as often as you like.

Customizable dashboard
Check your total and individual portfolio progress over time. Check your progress this month, this year or intraday with our customizable dashboard screen.

Privacy first
We don't collect or share your data. Enjoy the full functionality without creating an account. All your data is free to export at any time, we never lock you in.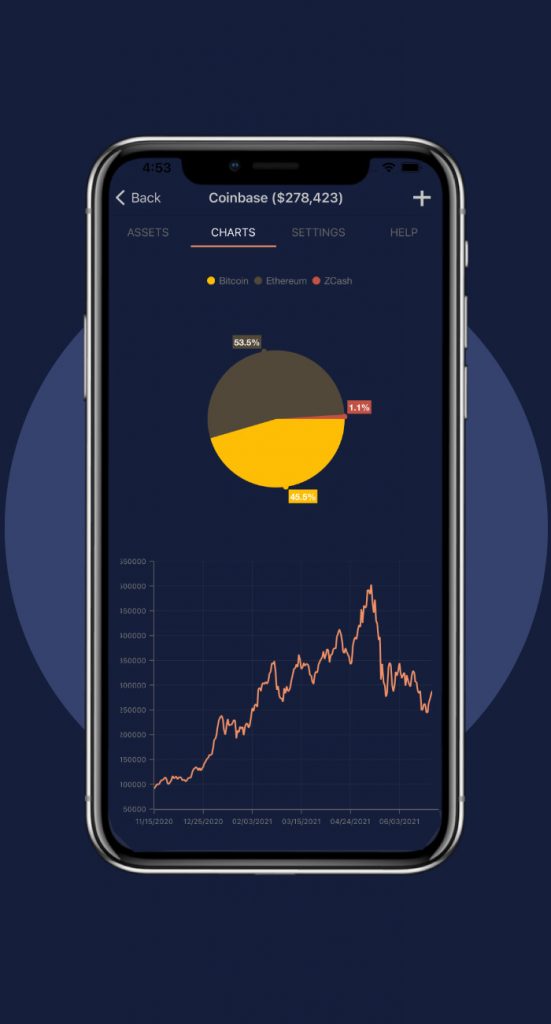 Get a birds eye view of your finances
Which portfolio is giving you most of the returns?
Are you really saving up as much as you think you are?
Check your asset allocation, historical charts and valuation changes over different timespans all from within the app.
Prevent access to your sensitive data with Face ID/Fingerprint/Pin.
Whether your goal is a FIRE retirement, saving for a house deposit or just wanting to know how well your financial life is progressing TrackMyStack will make the task a lot easier. The interface is easy to get started with, but has a lot of advanced features to cater to different users.
Per Month, Billed Annually
I don't like the idea of linking apps to my accounts, so I like the manual entry with an app that just tells me what it's worth that day. Also being able to track our different accounts separately is a big plus.
Really good app, user friendly, covering wide range of portfolio products and up to date