We are very excited to announced that version 1.1.5 is now released on both the Google Play Store and the iOS App Store in all regions.
Historical valuation charts are now available on the dashboard, portfolio and asset details screens. In the asset detail screen users can see the valuation in the portfolio currency (if different than the asset currency) and the historical asset price.
In the beginning the charts will be empty, so come back to the app to update all your manual accounts and see how the valuation changed in all your stocks/ETFs and cryptocurrency holdings.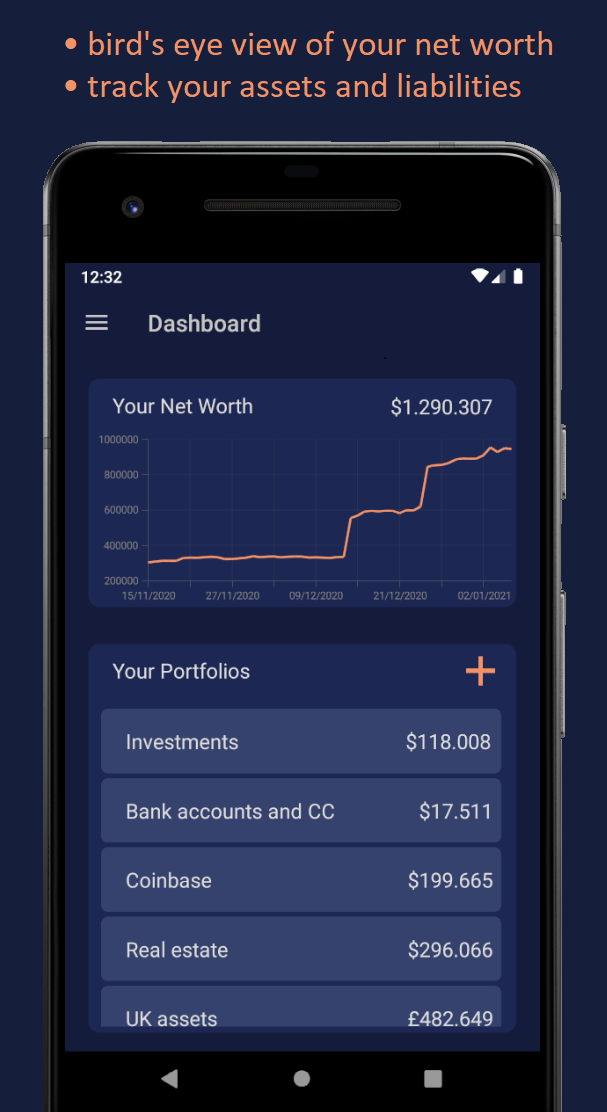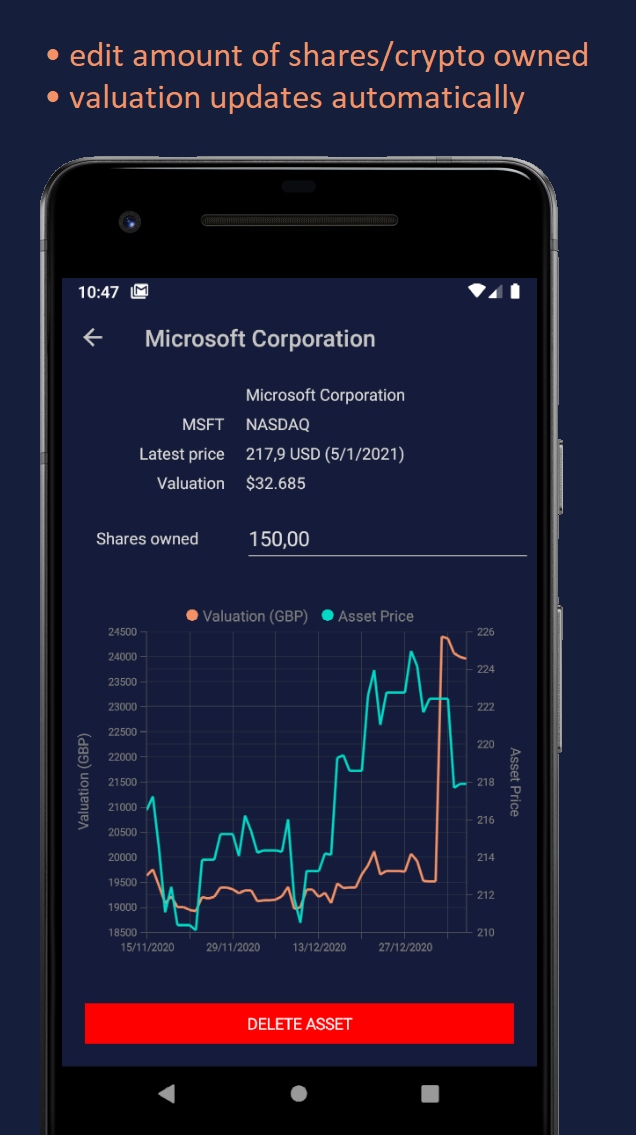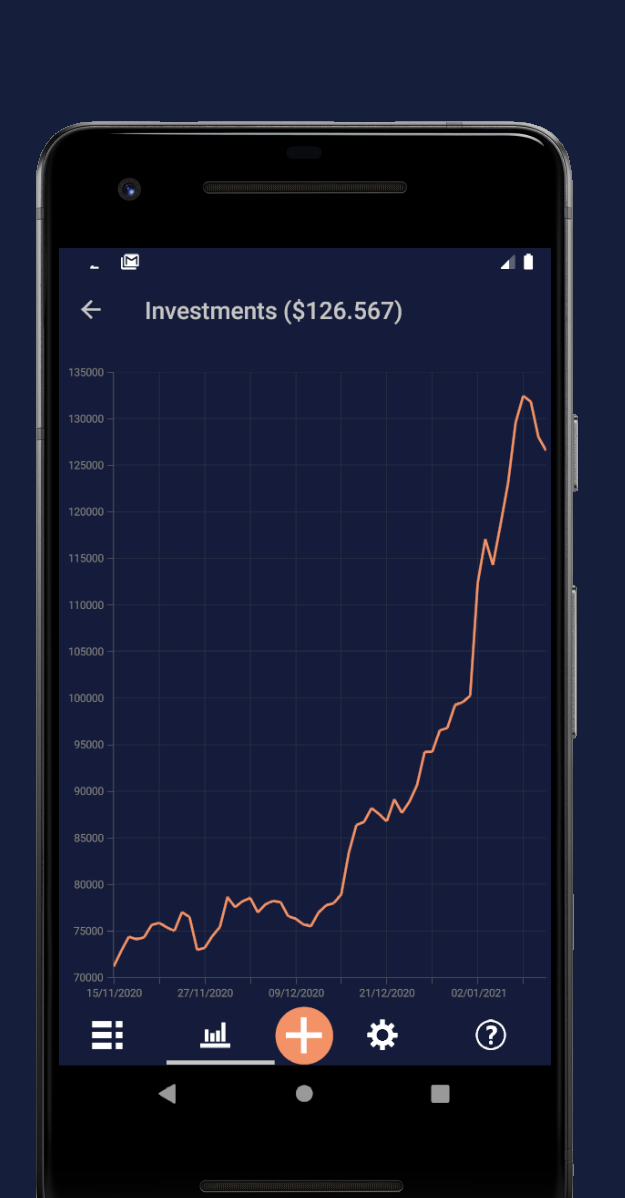 Previous
Next