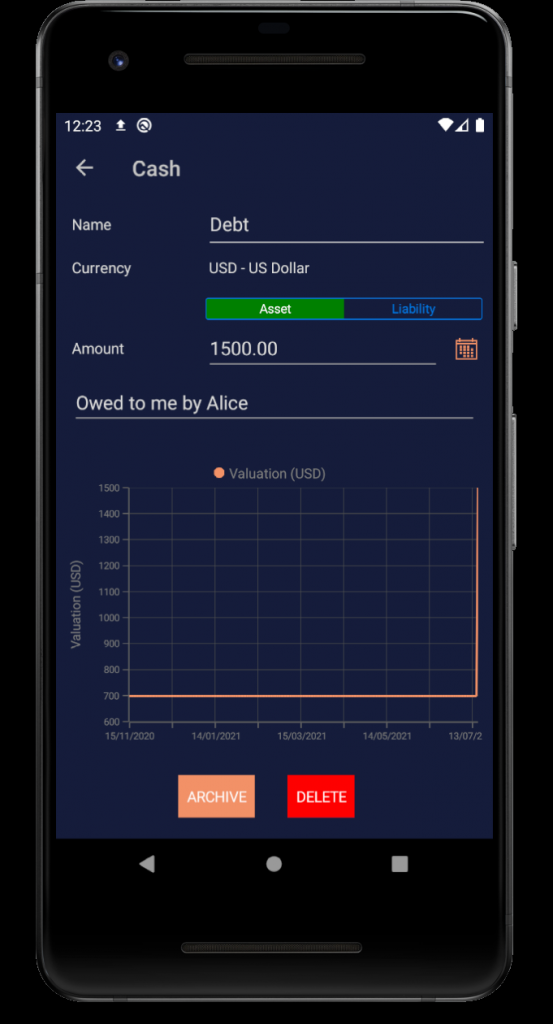 You asked for it so here it is. You can now add notes on the asset details page. Write details about our accouts, shareholdings in unlisted companies, location of your real estate, who owes to you or who you owe to.
There is also an easy to use asset/liability toggle switch as some people had difficulty entering liabilities on Samsung keyboards.
Let us know what you think from within the app.